New features! Chat, community moderation, DOI provider and more.
We are excited to tell you that we are back once again with the new features of the Orvium platform!
Introducing the latest additions to our platform, carefully crafted to enhance your research tasks. These updates bring a wave of improvements, revolutionizing the management of your projects.
Regardless of your familiarity with our platform, these innovative features will leave a lasting impression. Join us on this journey of exploration and experience a seamless and enriching research experience. Let's dive into what's new together!
Let's chat!
After months of work, we are happy to announce that the Orvium chat is now a reality. Thanks to this new feature, users will be able to communicate easily with any other user of the platform.
Starting a new conversation is very simple, just go to the profile of the user with whom you want to start the conversation and click on the "Message" button that will appear on the right.

You will then go directly to the chat window where all the conversations you have already started will appear. If you want to go directly to the chats, just click on the icon shown in the following image.
The conversations will be sorted in chronological order, with the most recent conversation being the first and an icon will appear in the conversation if you have new unread messages.
The chat is very easy to use and you can insert images and links or change the font styles.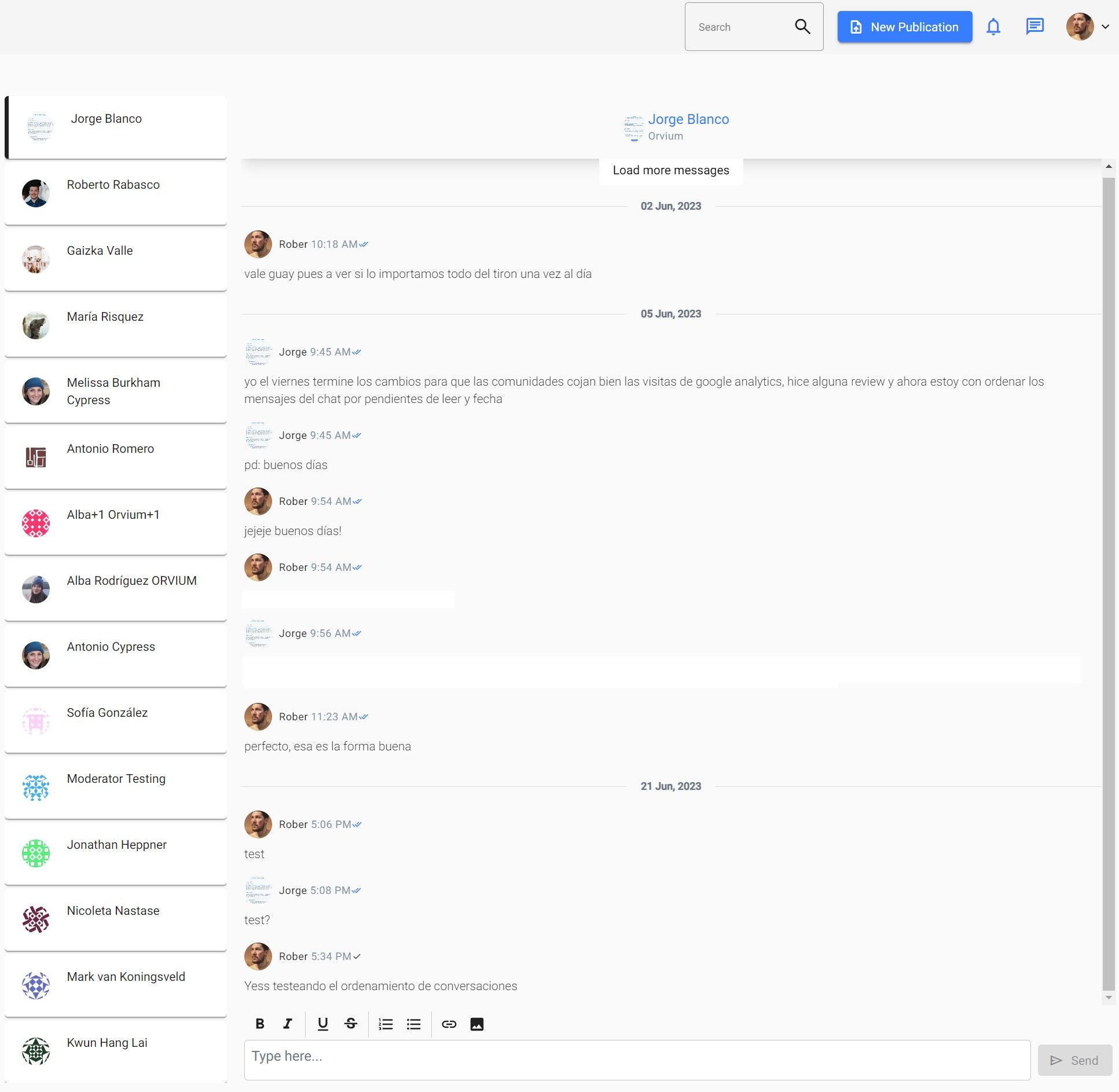 Finally, you will get both in-app and email notification every time you get new messages.
DOI providers
Now, in the "Community Integrations" you will be able to use CrossRef as DOI provider in addition to the existing Datacite.
Just choose which DOI you prefer to use and fill in the corresponding fields, it's as easy as that!
But remember that you can only activate one at a time.
You can create DOI for both publications and reviews.
Moderation improvements
Filter publications and reviews simply by clicking on the metric you want to filter by: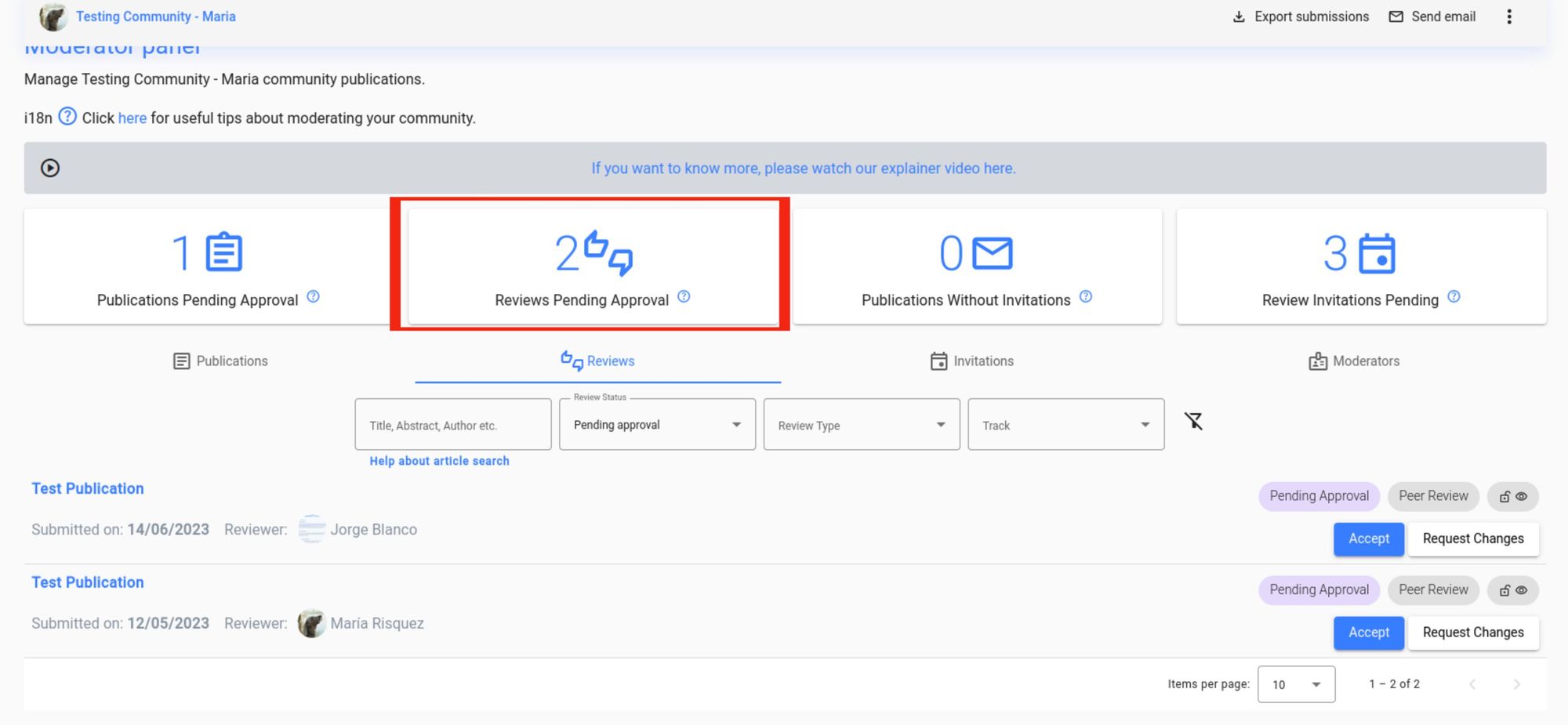 In this new feature, public comments can be deleted.
This feature is available to both the author of the comment and the moderators of the community where the comment was posted. This feature can help users to prevent undesired content to be published in their communities.
Minor improvements
We have also updated several views for publications, reviews and invitations. Now all this is more standardized and allows the user to better visualize all the information.
As you can see in the image above, we have also added a little information about the visibility of the revisions, so you can quickly and clearly identify the visibility of each one of them.
Finally, we have also improved and updated the invitations view to be much clearer and more intuitive for authors and moderators

We hope you're as excited about these new updates as we are. Our team is constantly working to make Orvium the best platform for managing research projects, and these updates are just the beginning.
If you have any questions or comments, please do not hesitate to contact us. We are always here to help you. And remember that you also have our help page available whenever you need it.
Remember to stay connected with us on our social media channels (Twitter, Facebook, Linkedin, and Instagram) to stay up-to-date on the latest Orvium news and updates.