ORCID, ISSN, and DOI: Identifiers that Every Researcher Needs to Know
It is evident that in the actual academic environment the systematization of registration patterns is based on an international codification to make easy the identification, diffusion, and revision of knowledge. This is why reference identifiers such as ORCID for authors, ISSN for journals, and DOI for articles are for. You can get lost in all things you have to do when writing an academic essay. This is why we decided to help you out.
This is a specific guide to researchers about ORCID, ISSN, and DOI identifiers. As a researcher, you must be aware of them in order to have them for you and your articles, so let's go and learn about them.
What's ORCID?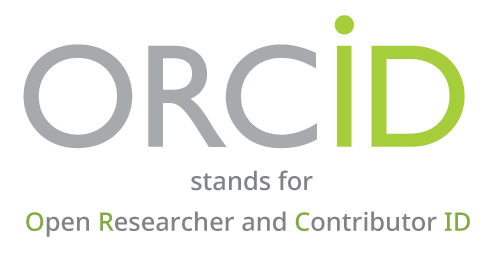 ORCID is a global non-profit organization that is supported by fees from member organizations. What this organization provides is a 16-digit personal digital identifier for authors and academic researchers.
This personal identifier is used so that anyone can find you through it, check your work and avoid confusion between people. In the end, it is possible that there are more people with the same name as you, but they will not have the same ORCID as you. Several publishers also accepted this code (such as Nature, Elsevier, Orvium, etc.) and you can also link with it in different networks such as LinkedIn.
If you want to know more about ORCID, how to register, and the benefits of having one read our article ''ORCID: Learn Everything About It''.
What is an ISSN?
The International Standard Serial Number is an 8-digit code for researchers, students, and librarians to identify journals, magazines, newspapers, and all kinds of media print or electronic.
This code serves as a bibliographic tool simplifying the search of users, as catalog the material, and reducing the distribution and subscription process. The ISSN takes the form of the acronym ISSN, followed by two groups of four digits, separated by a hyphen. It does not include any information about the contents or origin of the publication and also doesn't guarantee the validity or quality of the contents.
When using an ISSN code in your publication, remember:
For a print publication, the code must be at the up-right corner of the cover, or in case that position isn't possible, it must be with the editorial information.
For electronic media publications, the ISSN code should be on the homepage or the main menu.
If you need to get your ISSN code, go to the official web here.
What is a DOI?

A DOI (Digital Object Identifier) is a permanent and unique guarantee for researchers. It is used to identify academic, professional, and government information, such as journal articles, research reports, data sets, and official publications.
A DOI is pretty important for researchers because it increases the citation, access, and visibility of scientific publications also helps to improve and cross communication between editors, databases, and repertoires, and of course, ensures the intellectual property of works.
The developer and administrator of the DOI system are the International DOI Foundation (IDF). On their website, you can have more information about it and how to obtain it.
We hope this article turns out really helpful for you, and if you want to know more information related to this, we highly recommend you to read ''FAIR and Open Science | How They Lead to Growth and Innovation''.
Also, you can let us know in the comment section if there is any theme in the academic world that you would like us to talk about, and don't forget to visit our platform and check out our Orvium Bites section, where we explain the different functionalities we offer on our platform.
Finally,  follow us on social media (Twitter, Facebook, Linkedin e Instagram) to always be aware of what's going on in our world.