New features! Feedback button, add publications to favorites and more…
Time flies! It's been almost a month already (14th March) when Orvium released its brand new platform globally. Since then, the Orvium Labs Team has worked very hard building new features for you and today we have packaged a whole set of exciting functionalities we hope you'll love:
Star a publication: just need to click on the star icon close to the title of a publication to save it to your bookmarks.
Starred publications list: go to your profile to access all your starred papers. You can use the filter to search a particular publication.

Send feedback: we made easy to give us feedback using this handy button placed at the bottom left-hand of the screen. You can use it to attach screenshots and relevant areas for your feedback!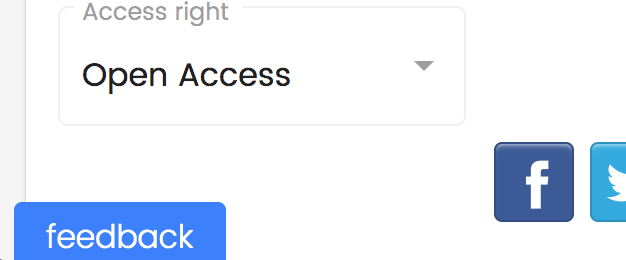 Action buttons and UX enhancements: better details and tooltips across the application


Indexing: added significant changes to improve how the application is indexed in web search engines.
Security and performance: we also made multiple security and performance improvements in our infrastructure.
Go and check these and more features to https://dapp.orvium.io
That's all for now! Stay tuned to our announcements across Orvium social media channels and feel free to reach us out.