The implications for research and education
Libraries from all around the world are unbundling their subscriptions to the full suite of publishers' journals in an effort to curb costs. This trend, known as 'trimming the fat', is extremely damaging to research and innovation. While universities attempt to negotiate the costs of their deals with publishers, students and academics have restricted or limited access to the information they need.
The top five private companies account for over half of all published articles. This oligopoly can only mean one thing: higher prices for consumers. While typical book publishers operate on roughly 13% profit margins, the largest academic publishing companies come closer to 40%. The world's largest academic publisher generated $1.15 billion in profit last year — $77 million more than in 2016!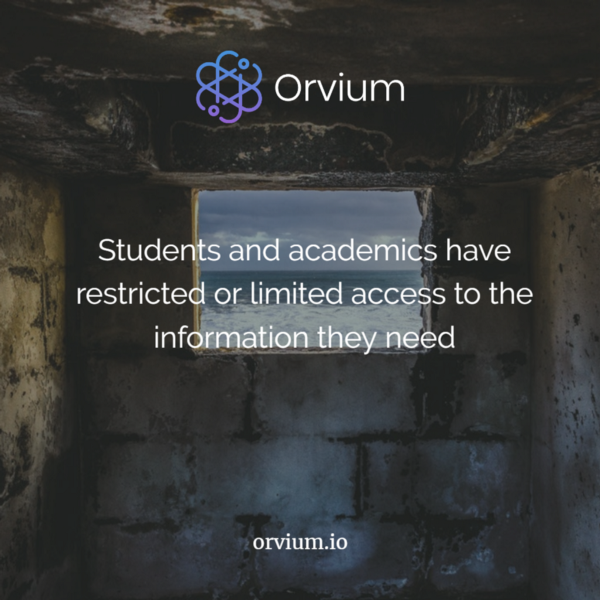 Scientific publishers earn most of their revenue through university libraries, research labs and governments. More than three-quarters of the published journal articles can only be accessed through a paywall, and if these entities fail to purchase subscriptions of bundled titles, prices can even approach $32,000 for large journals. According to the Association of Research Libraries, in 1986, "libraries spent 44% of their budgets on books compared with 56% on journals; 12 years later, the ratio had skewed to 28% and 72%."
As universities do not openly discuss subscription details, due to the non-disclosure agreement they are forced to sign with publishers, it is impossible to have a clear overview of the market. The figures we do know, however, are alarming. For example, in 2014, just Cambridge University spent $1.8 million to access content from Elsevier. And the data shows that journal subscriptions costs are constantly rising. For example, the US has experienced an increase of 7% yearly in the subscription costs for the last 20 years, while in the UK the same costs increased by 50% between 2013 and 2017.
The problem is small institutions can only afford a small fraction of the access they really require, severely limiting both students and researchers. The whole situation is somewhat tragicomical: given the fact that the customers of academic publishers are actually the authors of their papers, universities often end up in situations where they are unable to access research conducted by their own staff.
How the university ranking system works
A university's reputation is determined by the academics who work there, the research produced by the university, the facilities offered to both staff and students, along with many other factors. Quality of library facilities play an essential part in maintaining the status and reputation of a university, so having reduced or limited access to the most recent articles is extremely damaging to a university's ranking and therefore its attractiveness to students.
On the other hand, we have academics whose reputation is built on their ability to communicate something new to the world. Nowadays, the focus has shifted from quality to quantity, and universities find themselves managing targets composed of academic journal impact factors, university rankings and scores in the government's research excellence framework.
The scholarly publishing industry has been taken over by profit-seeking commercial companies which, although posing as partners, no longer share the same vision as academic institutions. One of the arguments that supports this fact is the secrecy around negotiations on subscription and open access to research.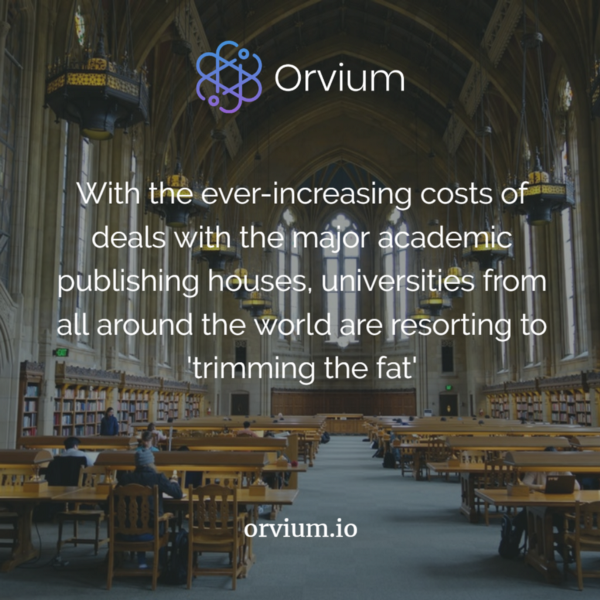 In 2015, the University of Montreal decided to take a practical approach to its subscription negotiations. They carefully examined their collection of approximately 50,000 journals to see which titles were essential for their faculty and students. The analysis, which combined usage and citation statistics with faculty surveys, revealed that only around 11.6% to 36.9% of the titles in their big-deal bundles were indispensable.
With the ever-increasing costs of deals with the major academic publishing houses, universities from all around the world are resorting to 'trimming the fat' — canceling deals which are viewed to be less critical for their staff and students. Over the last few years, around two dozen libraries in the U.S. and Canada have canceled at least one big deal with a publisher. A list of institutions that have canceled big deals so far has been compiled by Sparc.
How 'trimming the fat' impacts academia
As more and more universities find themselves unable to keep up with the increasing subscription fees, this means students lose access to core disciplinary journals and must base their education on what is available rather than what they need.
Lack of access to research is a moral issue that enables an unjust system of knowledge distribution. Both academics and students find themselves in situations where they do not have access to the 'full picture', to the complete volume of research on a given topic. Without access to a full body of research on their subject matter, they encounter difficulties in producing well-rounded and fully informed pieces of work. Moreover, since universities handpick articles and journals, some subjects will be favored over others, and in time, there is the risk that this will impact how students, as well as researchers, choose their fields of study.
The limited access to research has a tremendous impact on society as a whole. When doctors are denied access to medical research, patients suffer. But perhaps the most frustrating aspect of the way academic research is currently shared is that, even though students — through taxes and tuition — underwrite a vast portion of the research, they are denied access to the results unless they pay prohibitive subscription fees.
Continue reading Martin's article in ZMEScience.