Orvium Integrates with OpenAIRE, how does it affect Researchers?
Following the OpenAIRE Guidelines, now Orvium collaborates with OpenAIRE infrastructure to offer researchers the chance to expand their audience by following the European Commission Open Access requirements.
OpenAIRE is a digital platform to support, measure and foster the correct implementation on scientific publications and research data, according to the European Commission Open Access requirements. This project stands for the Open Access Infrastructure for Research in Europe, OpenAIRE aims to establish an open and sustainable scholarly communication framework responsible for the overall management, analysis, manipulation, provision, monitoring and cross-linking of all research outcomes.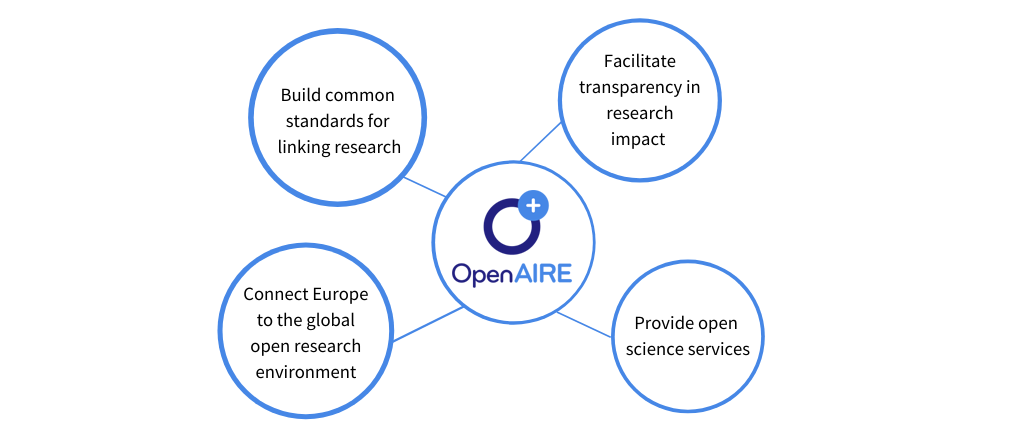 Which Benefits do Researchers get from this Collaboration?
By implementing the OpenAIRE Guidelines for Literature Repository Managers 4.0, Orvium will not only be enabling authors who deposit publications in their repository to fulfill the European Commission Open Access requirements, and eventually also the requirements of other funders with whom OpenAIRE cooperates. But also incorporating their publications into the OpenAIRE infrastructure for discoverability and utilizing value-added services provided by OpenAIRE, increasing this way researcher's visibility due to their papers will be accesible in Orvium and OpenAIRE.
How does OpenAIRE collect Orvium Publications?
Orvium developers have implemented the OAI-PMH (Open Archives Initiative's Protocol for Metadata Harvesting OAI-PMH) interoperability protocol, which consists of a set of rules and methods that standardize the access to the content of repositories. OpenAIRE uses this protocol to harvest Orvium data once a week.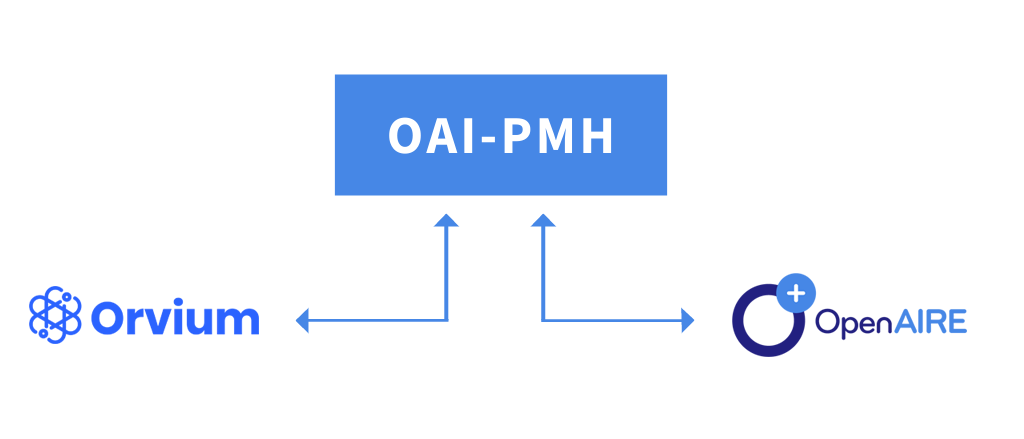 OpenDOAR Registration
As a consequence of the integration with OpenAIRE infrastructure, Orvium has been registered as an official OpenDOAR repository. OpenDOAR is the quality-assured, global Directory of Open Access Repositories. They host repositories that provide free, open access to academic outputs and resources. Orvium has been carefully reviewed and processed by OpenDOAR team to offer a trusted service for the community.
At Orvium we want to build a reliable, honest and transparent platform. Our aim is to improve the visibility of the authors helping them to include their publication in the most important technical infrastructures such as Google Scholar or OpenAIRE. Orvium platform offers a user-friendly interface enabling authors to submit their publications easily and start indexing their work automatically when it is published.
If you want to know more about our services please visit our website or you can check our live platform here.
References