Welcome to a new Orvium Bites video, "Orvium at a Glance"! In this video, we will be highlighting the benefits of Orvium for publishers, researchers, and reviewers who are looking to work more efficiently.
Whether you're new to the platform or just need a refresher, this video will give you a quick overview of how Orvium can help you succeed. So sit back, relax, and get ready to learn more about Orvium and all it has to offer.
Orvium is an Open Access Peer Review Platform that was designed specifically to help editors organize submissions for conferences, journals, and repositories.
By using Orvium, you'll be able to streamline the submission process and make it easier to keep track of all your submissions in one place. With Orvium, you can define your own publishing rules and customize the publishing flow to fit your specific needs. This includes options like open or blind review, publishing tracks, and even the ability to sell conference tickets.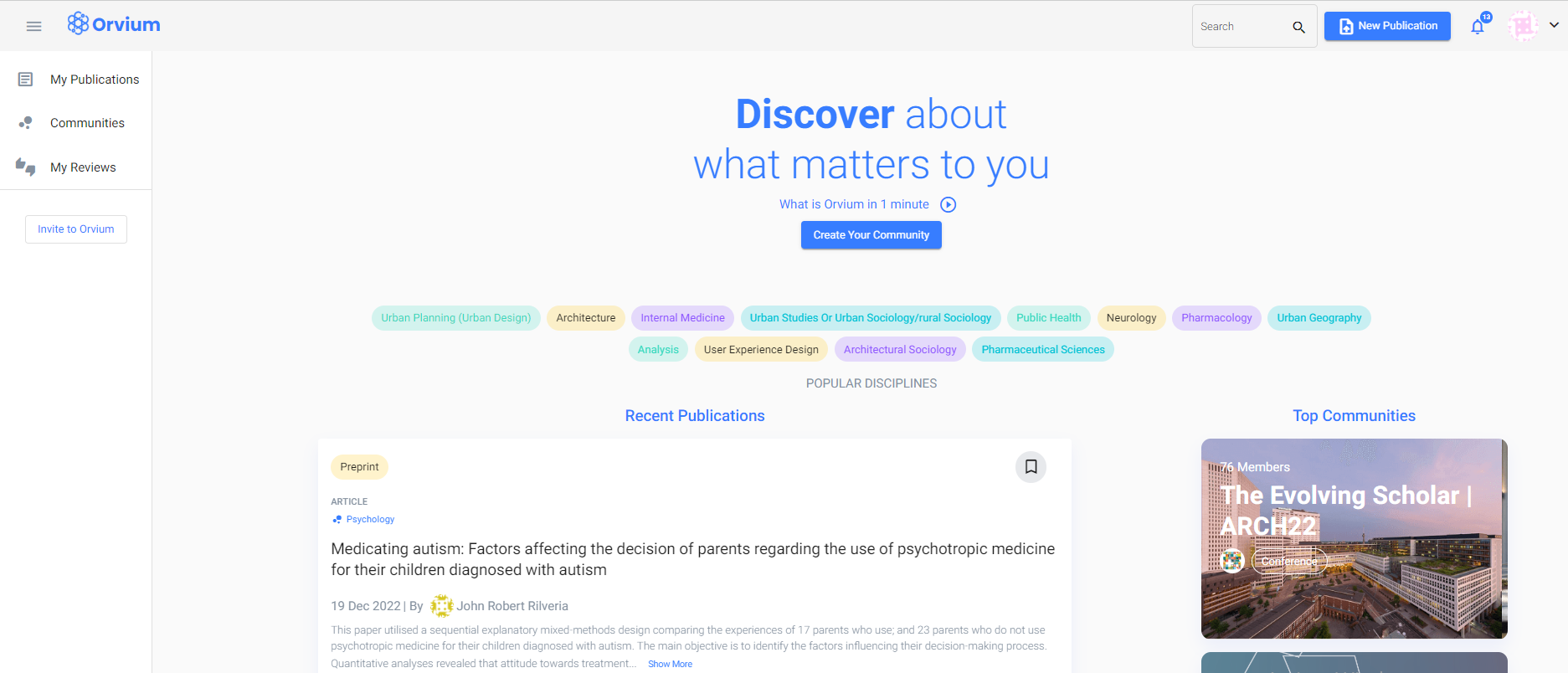 Not only does Orvium make it easier to manage your submissions, but it also provides a number of benefits for researchers and institutions. Having your own community in Orvium offers a number of benefits. It can help increase your global visibility, build and preserve an online digital presence, and give you access to a global network of researchers, universities, and publishers.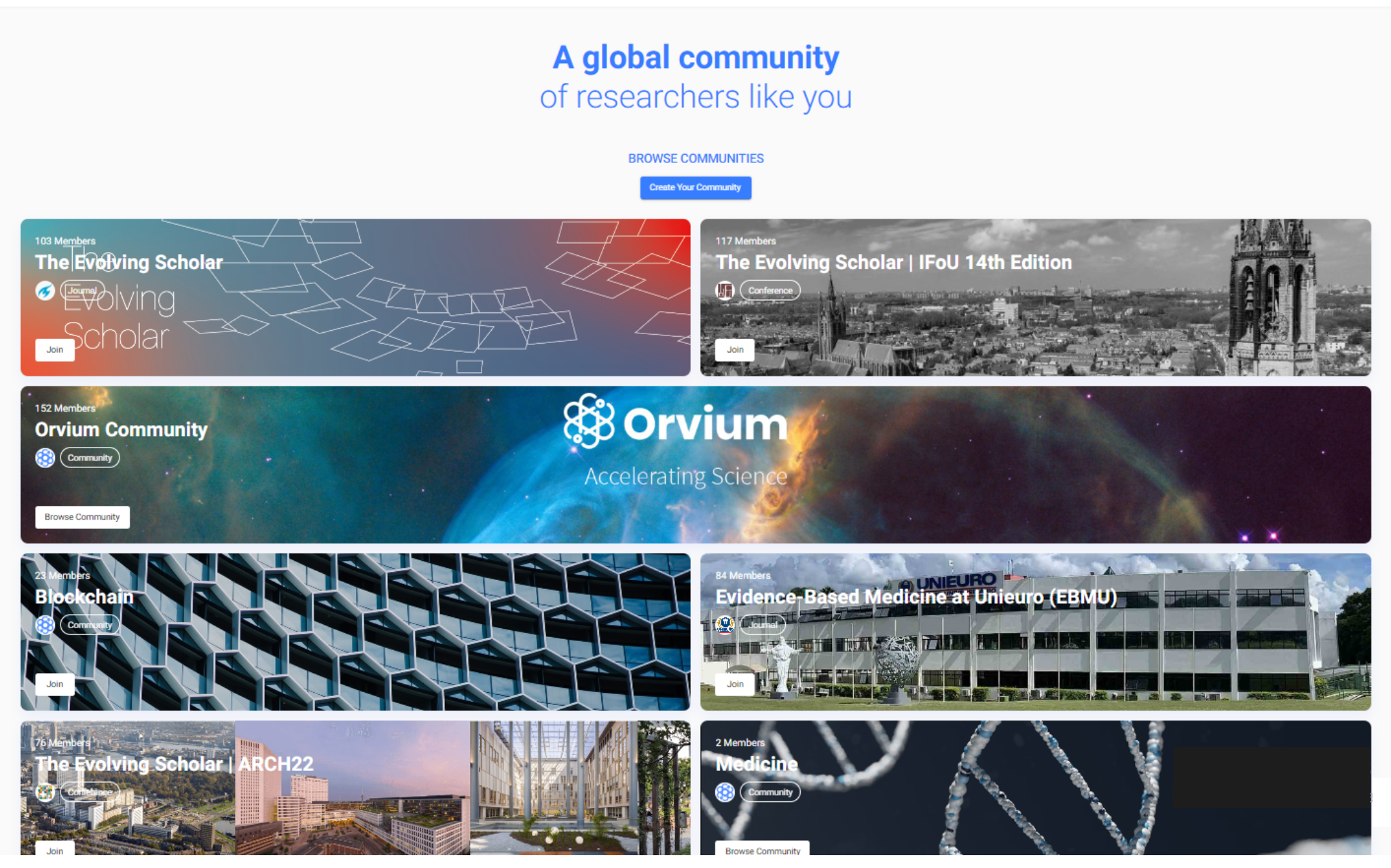 The moderation panel on Orvium was designed to give you complete control over the publishing life cycle. You can customize the publishing flow, start processing your articles, assign editors, and invite reviewers and editors to your community. All of this can be done in one place, making it easier than ever to manage your submissions.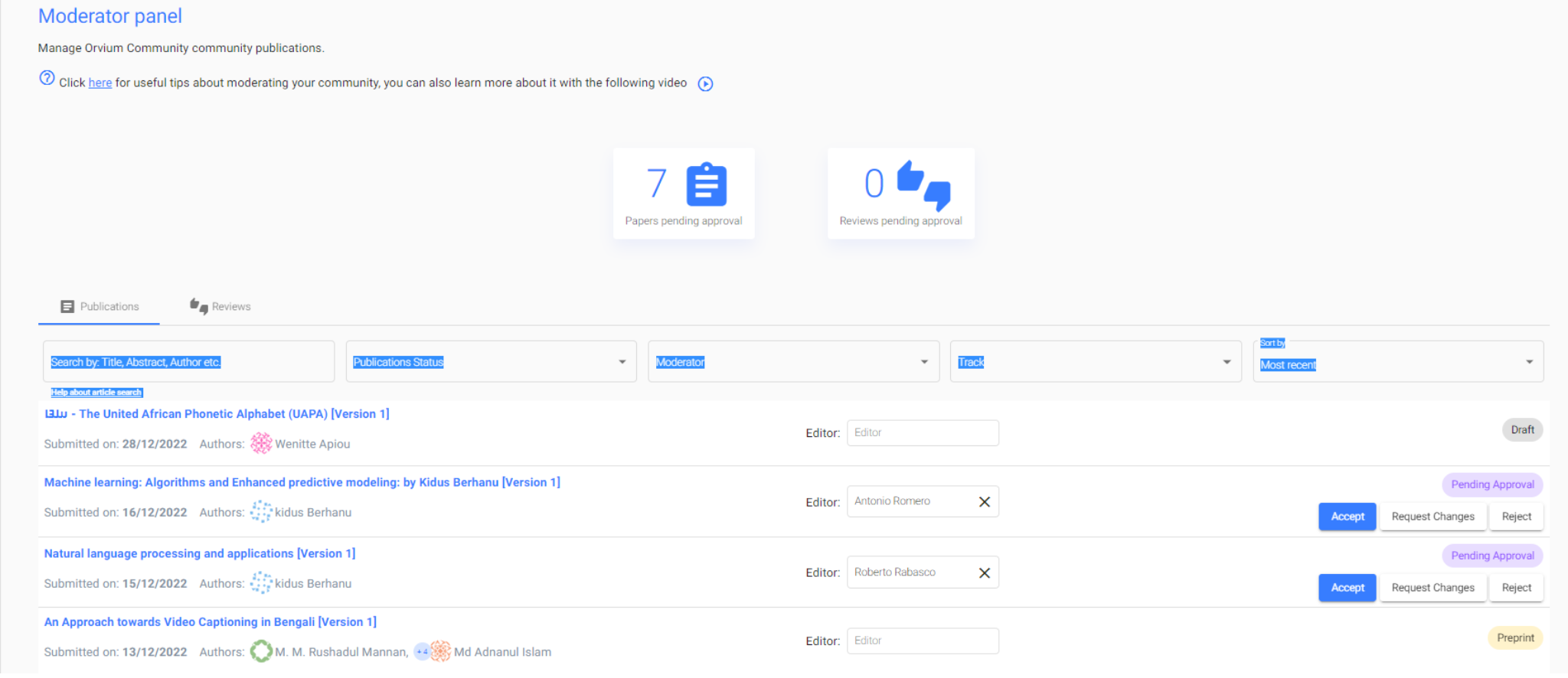 In conclusion, Orvium is an excellent tool for anyone involved in the scientific publishing process. The platform is user-friendly, feature-rich, and constantly evolving to meet the needs of its users. And if you ever have any questions or need support, the Orvium team is always there to help.
So if you want to streamline your work and make the most of your time, give Orvium a try. We're confident you'll love it!
Follow us on our social networks (Twitter, Facebook, Linkedin, and Instagram) to keep you updated with our news and upcoming videos.
You can also check out our video on How to Create your Community at Orvium here.