New Features! Introducing the new platform design, import from Figshare, and more...
New features are now available on our platform! Tech team never rest, sorry guys :) Here below you can see the new functionalities added to the platform. In case you have one, please, do not hesitate to suggest using the feedback button in the platform!
Importing from Figshare: If you have any research or data published on Figshare, now you can easily import to Orvium using article's DOI. See below how:
New platform design: Our UX team is working on making the platform very easy to work with. During the next weeks you will notice important changes in the interface that make our platform more intuitive, clean and modern. Check it out here!
Metrics:  Metrics have been added like the number of comments and visits to each article. These are visible in the bottom left corner of an article card in the home page, see image below:

Moderation panel: two new roles have been enabled within communities: moderators who can handle all new community submissions by accepting or rejecting them, and owners who can add or remove moderators to their own community.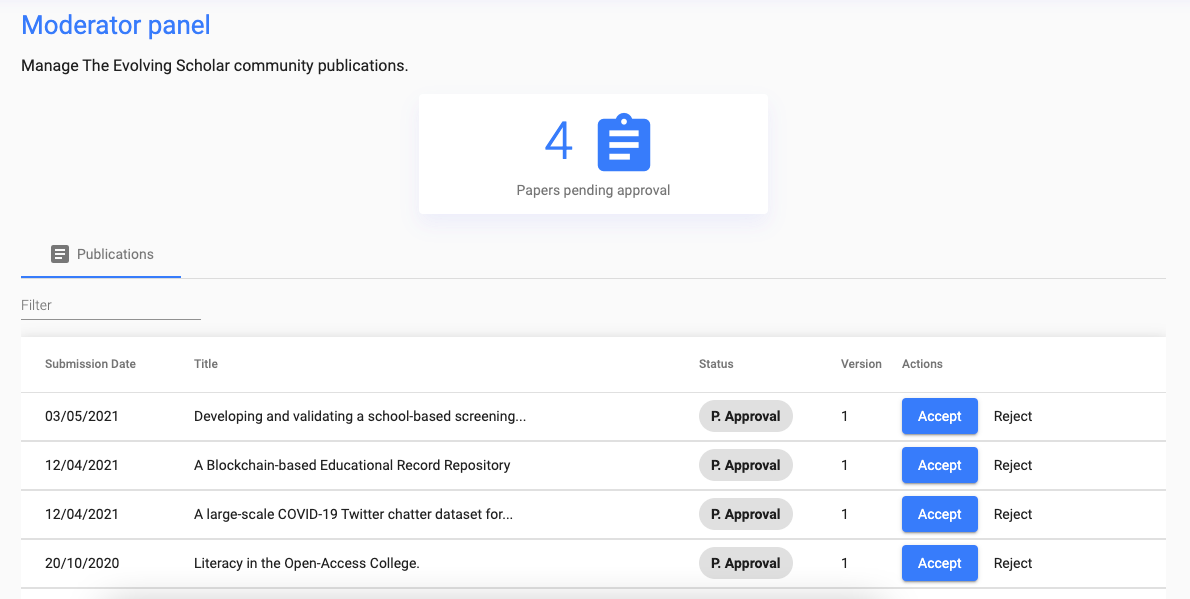 That's all for now, thank you for reading and for your interested on the new functions our tech team introduces every week. Remember that you can try all these features and more directly on our platform.
Don't forget to follow us on our social media! 😉