2nd Christmas Jumper Day at Orvium
Christmas Jumper Day came back this year again at Orvium. We celebrated in style with a fun-filled day of holiday cheer. The team was in high spirits as we donned our most festive and ugly holiday sweaters, ready to compete for the top three prizes.
Time for the main event - the ugly sweater contest. Team members pulled out their most garish and outrageous holiday sweaters and competed for the title of the ugliest sweater. In order for everyone to participate, we all met on Google Meet and each team member voted for their favorite.
The first prize went to Gaizka, who sported a jumper featuring Santa Claus riding on the back of a dinosaur. It was a truly unique and eye-catching design that left the judges in awe.
The second prize went to Roberto, whose jumper featured a mix of lights and music, along with a Santa Claus sporting sunglasses. It was a fun and playful design that really captured the holiday spirit.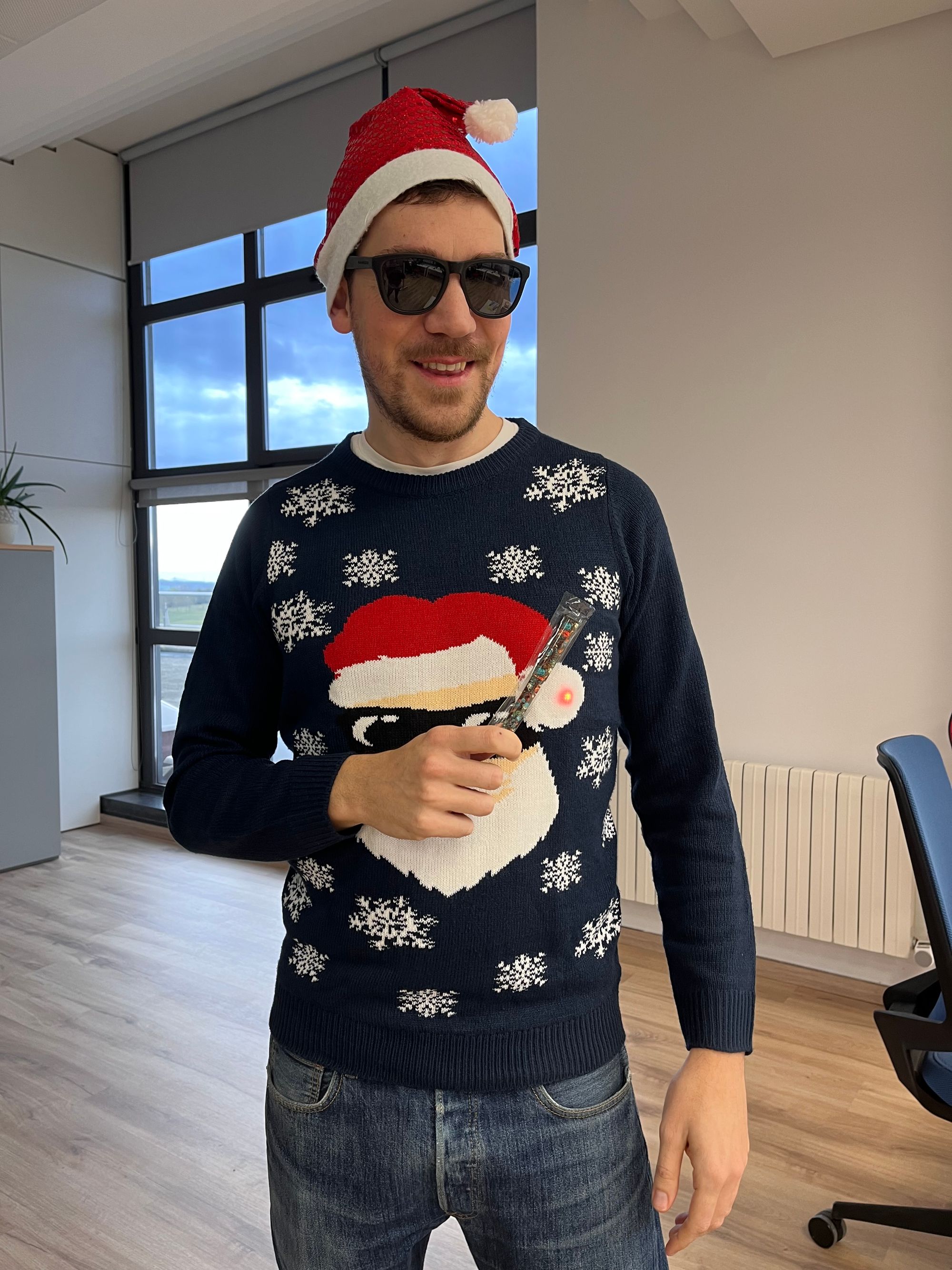 Finally, the third prize went to Sofia, whose jumper featured Rudolph the Red-Nosed Reindeer. The standout feature of her jumper was the light-up nose, which added an extra touch of whimsy to the design.
But the fun didn't stop there. We also enjoyed a delicious chocolate cake, with the team picture printed directly on top. It was the perfect way to cap off a wonderful evening of holiday cheer and celebration.
Overall, the second edition of Christmas Jumper Day at Orvium was a huge success. The team had a great time, and the winners all deserve a round of applause for their creative and festive designs, and we can't wait to do it all again next year!
If you want to know more about us, don't forget to visit our platform and check out our Orvium Bites section, where we explain the different functionalities we offer on our platform and follow us on social media (Twitter, Facebook, Linkedin e Instagram).